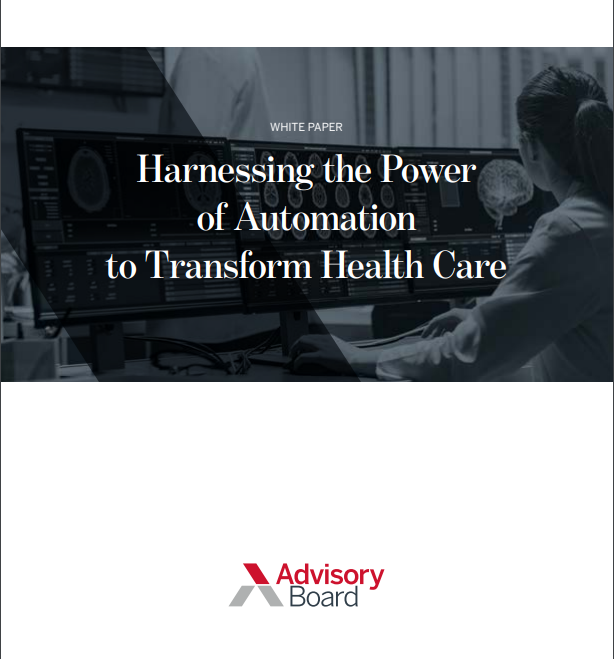 Hospital and health system executives are increasingly turning to automation technologies to reduce the cost of health care delivery. In a 2022 survey, over 70% of provider executives reported plans to make major automation investments. But many provider organizations are approaching automation with a narrow scope that may boost efficiency and lower labor costs – but not necessarily improve processes. A more expansive strategy for intelligent automation is needed to meaningfully transform health care delivery.
This white paper covers:



What is preventing a more holistic approach to automation



How providers can successfully implement and scale a long-term automation strategy



How successful organizations have approached automation


Download this white paper for insights to help you partner with providers to harness the power of automation to improve patient experience, workforce engagement, and reduce administrative cost.