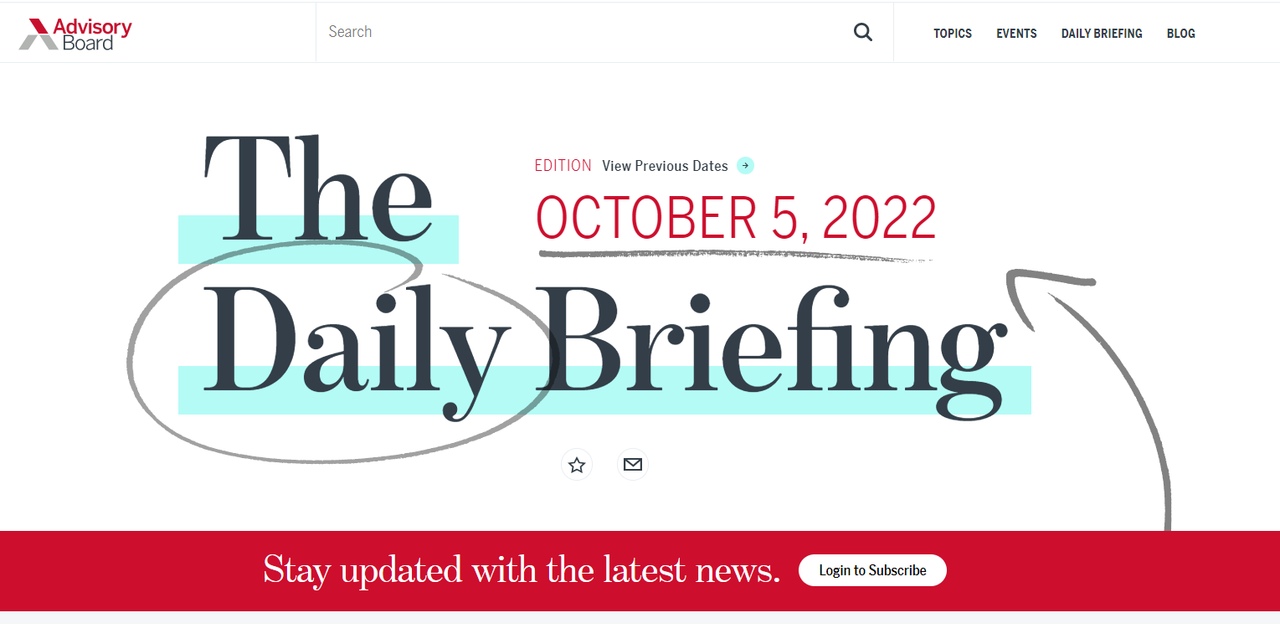 Countless pressures—like economic uncertainty, workforce redistribution, and site-of-care shifts—are bearing down on health care and keeping leaders busier than ever. But the industry is in a period of restructuring, so leaders need to stay on top of critical developments and rapidly pivot when unexpected events disrupt the status quo.
That's why Advisory Board experts review 1,000+ news clips across industry, national, and local outlets every morning and sum it all up in a daily email newsletter called the Daily Briefing. Over 165,000 health care leaders receive the following in their inboxes every weekday:
•
Quick-hit summaries of the industry's most important news
•
Easy-to-read infographics and cheat sheets that simplify complex health care issues
•
Our experts' insights on what today's news means for you
•
Exclusive interviews with top health care leaders
Subscribe to The Daily Briefing and stay up-to-date on the most important developments in health care.
Subscribe to The Daily Briefing