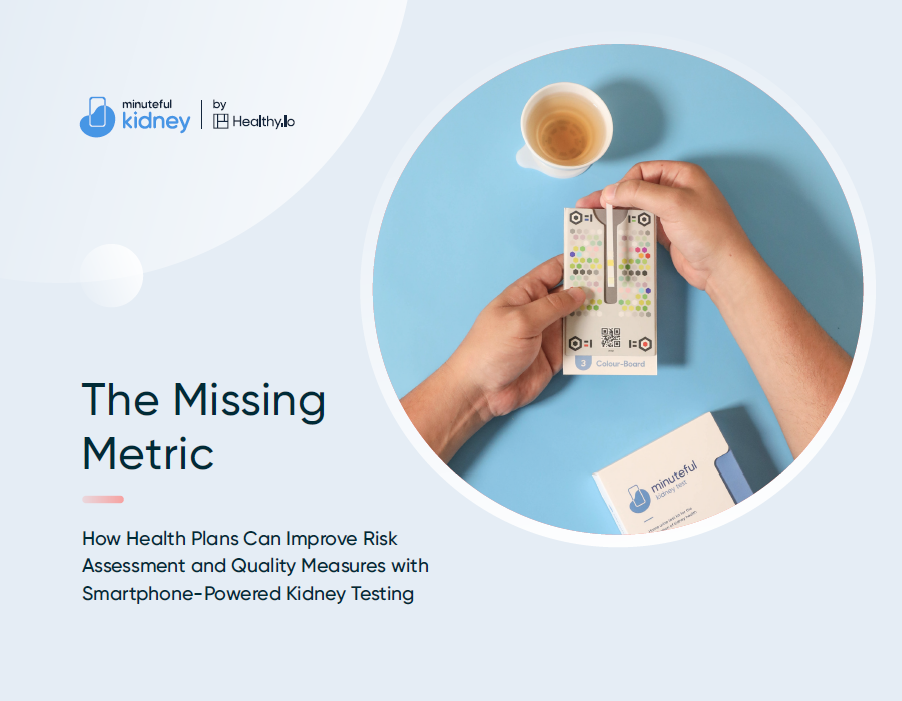 A simple urine test can provide early warning for chronic kidney disease (CKD) before it becomes symptomatic. However, the albumin-to-creatinine ratio (ACR) test rates for the 75 million at-risk Americans are as low as 20% on average, allowing millions of cases to go undiscovered. With CKD costing Medicare over $120 billion annually, the lack of detection is also extremely costly. Without intervention, CKD will continue to be a burden on the American health system.
In this paper, you'll learn about current care gaps, why ACR is a critical data point for health plans, and how smartphone-powered home testing can help raise adherence, improve risk assessment and quality metrics, and reduce the cost of care.
You'll also be introduced to Minuteful Kidney, the first and only FDA-cleared, smartphone-powered at-home ACR test. By removing the barriers to testing, the service engages members and dramatically boosts test adherence.
Download the Whitepaper to learn more