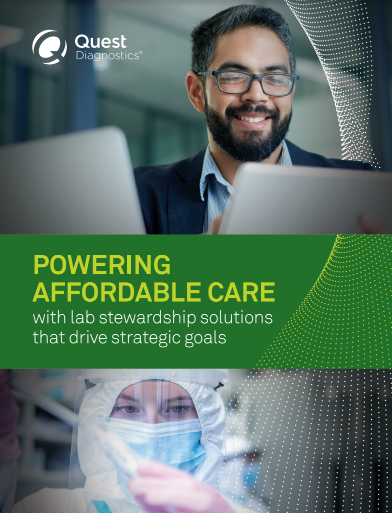 When you provide the right diagnostics for the right person at the right time, the quality of care goes up. And cost goes down.
High costs, staffing shortages, capital constraints, reduced reimbursements, and industry transformation are putting more pressure on health systems to find new, sustainable models and move toward value-based care. Yet many systems neglect an effective source of savings: the diagnostic lab.
See the results of a recent survey of hospital and health system leaders that show how lab stewardship programs have significantly improved lab operations in this challenging environment.
Download The WhitePaper To Learn More