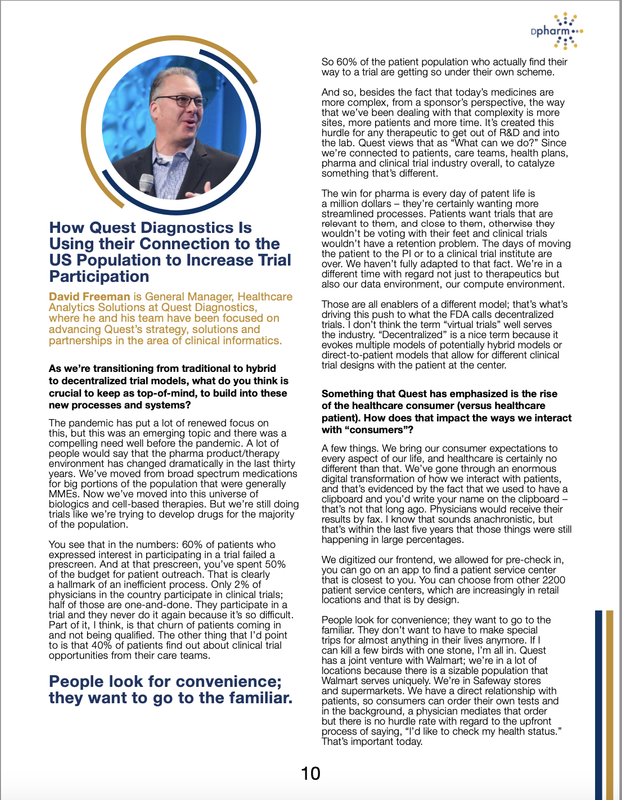 With its broad connections to patients, care teams, health plans, pharma, and the clinical trial industry overall, Quest Diagnostics is leading the transition to decentralized clinical trials. Read this article to learn how, and why that's a win for pharma and patients alike.


Patients want trials that are relevant and close to them: the days of moving the patient to the PI or to a clinical trial institute are over


Hybrid or direct-to-patient models allow for different clinical trial designs with the patient at the center


Data-enriched trial planning and multi-faceted analyses for patient recruitment outreach can help predict who is going to enroll and who is going to stay in a trial


Digital experiences and convenient access support the rise of the healthcare consumer


The power of the lab is unlocked by linking to other information, then standardizing, normalizing, federating, and translating it into a deidentified, secure format.


Download the article and learn more about the future of clinical trials at QuestPharmaSolutions.com
Download the article to learn more