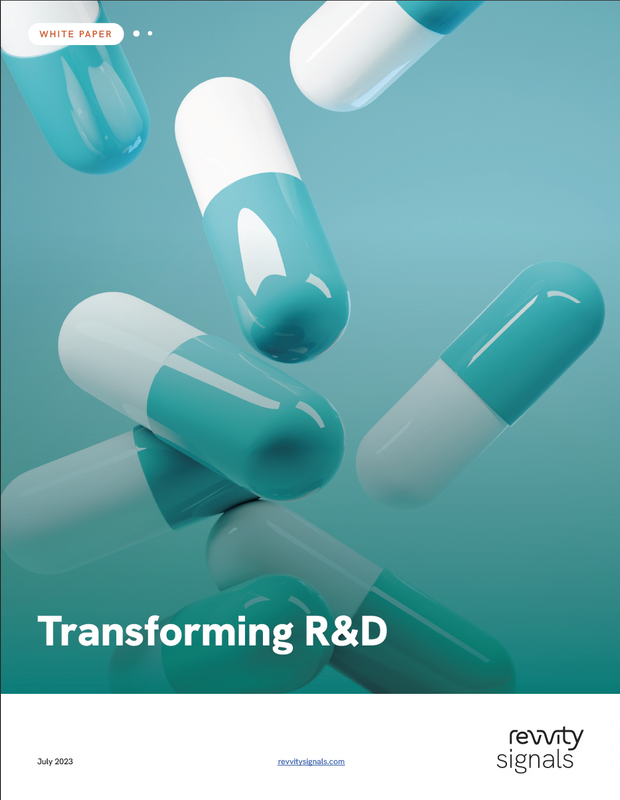 Is your research organization looking for cutting-edge solutions to accelerate R&D processes and bring drugs to market faster? Our latest whitepaper, "Transforming R&D", is the key to unlocking these benefits.
Dive into this comprehensive guide to explore the major challenges faced by R&D teams in today's competitive landscape and uncover practical strategies to overcome them. Learn how to harness the potential of SaaS solutions, data analytics, machine learning, and digital innovation to supercharge your research capabilities, reduce time-to-market, and increase the likelihood of success.
In this expanded edition, we delve deeper into the benefits of integrating advanced technologies into your R&D processes. Discover how to:


Streamline workflows for increased efficiency and faster results


Enhance collaboration among cross-functional teams for better decision-making


Leverage data-driven insights to optimize strategies and maximize ROI


Accelerate product development and reduce time-to-market for competitive advantage


Don't miss this exclusive opportunity to gain invaluable insights into the digital transformation imperative for R&D success. Fill out the form to download your free copy of the whitepaper today and transform your organization's approach to research and development.
Download the White Paper To Learn More