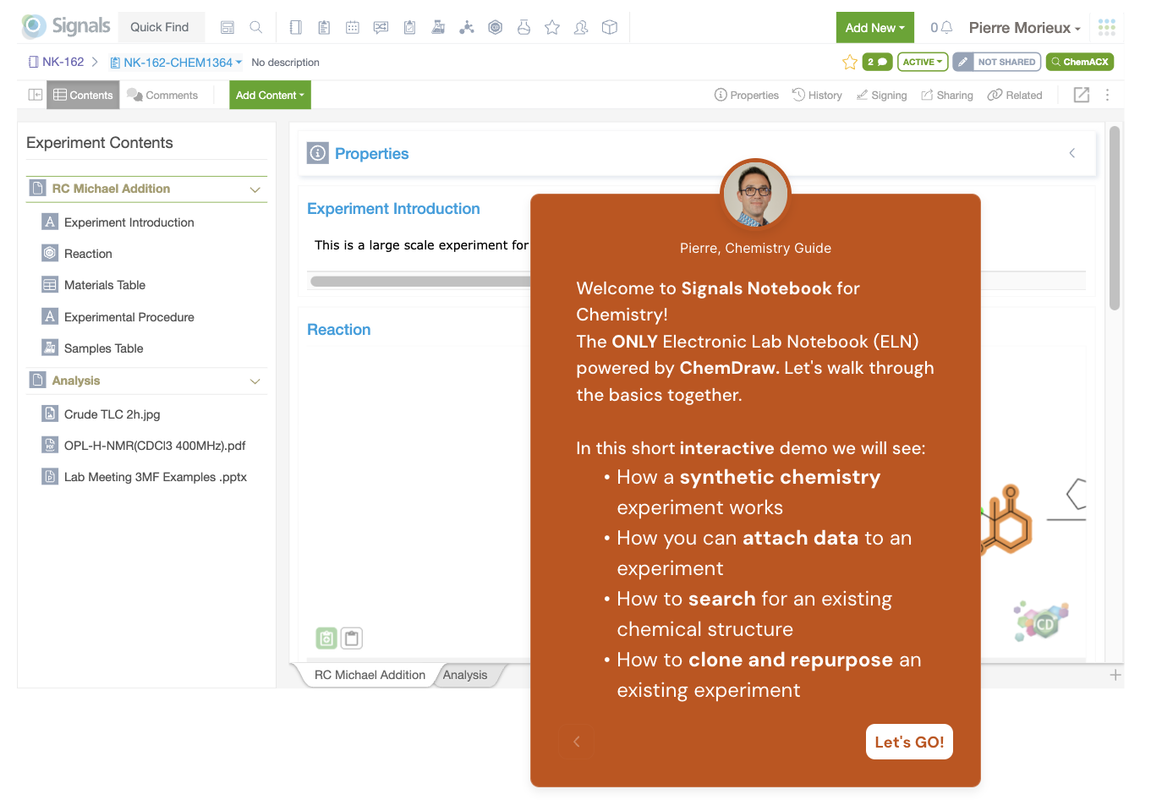 Seeking a more efficient way to record and analyze synthetic chemistry experiments? Experience the power of our interactive Signals Notebook demo, a cutting-edge electronic notebook solution tailored for the chemistry domain.
This self-guided demo offers you an immersive experience in documenting a synthetic chemistry experiment, attaching pertinent data, searching for existing data, and even cloning and repurposing experiments for further use. By streamlining lab workflows and fostering seamless collaboration with your team, Signals Notebook empowers you to focus on what truly matters - your research. Moreover, the demo provides valuable insights into the seamless integration of ChemDraw within Signals Notebook, enabling efficient structure drawing and searching. With a user-friendly interface and advanced features, Signals Notebook ensures that your research is well-organized, easily accessible, and primed for success.
Take the first step towards revolutionizing your research process. Experience the software hands-on to determine if it aligns with your research needs and objectives. Boost your scientific discoveries and elevate your lab's efficiency with the Signals Notebook demo today.
Explore the Demo To Learn More