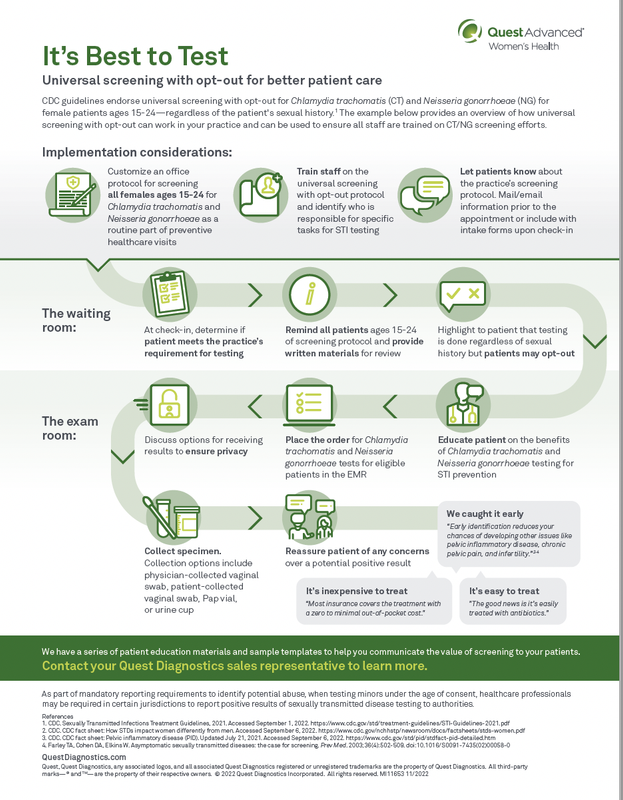 Universal screening for Chlamydia trachomatis (CT) and Neisseriagonorrhoeae (NG) of all females ages 15-24 with the choice to opt-out is the right approach for patient care. Adopting an office policy for universal screening can help:



Identify more at-risk patients




Initiate timely treatment




Decrease transmission




Protect patients' fertility



Our educational resources offer best practices to help you implement universal screening in your practice. Download your materials now.
Note: As part of mandatory reporting requirements to identify potential abuse, when testing minors under the age of consent, healthcare professionals may be required in certain jurisdictions to report positive results of sexually transmitted disease testing to authorities.
Download materials to learn more