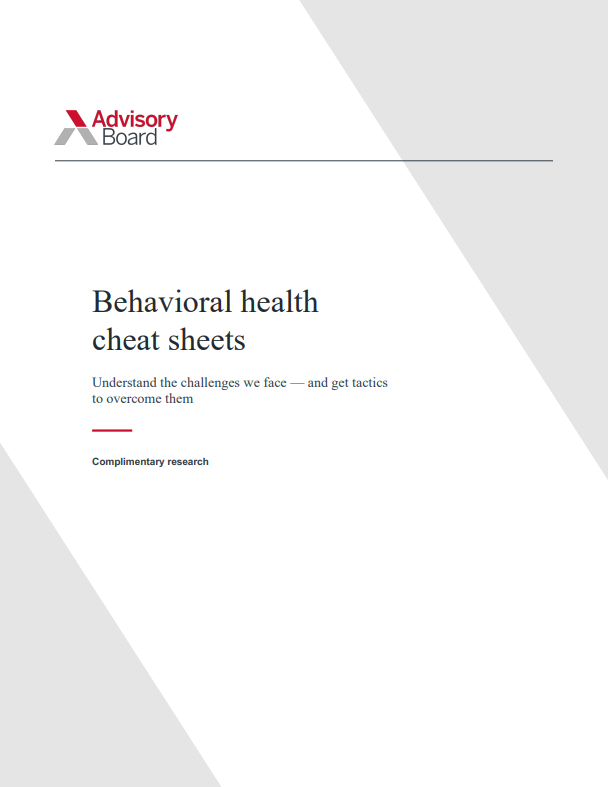 Understand the healthcare industry's most urgent challenges and greatest opportunities
Advisory Board has identified behavioral health as one of healthcare's most pressing cross-industry challenges. There are no magic bullets to solve the issues we face, but our researchers continuously scan the market to identify novel approaches and unconventional success stories in the behavioral health space.
These cheat sheets will help you understand how issues like inequity and the workforce shortage present themselves in behavioral health. See how progressive organizations are incorporating tactics such as trauma-informed care, Safe Haven Cafés, and collaborative care models to provide more effective care.
Fill out the form to get our behavioral health cheat sheets.
Download 5 cheat sheets to understand behavioral health root causes and challenges